EUNICE McALLISTER - 2017
- PAPER PANEL POT, CREATIVE SPACE


The following 14 new pieces were created for this 3 man show with painter Petra Pinn and potter Bill Gray at the Creative Space in July/August 2017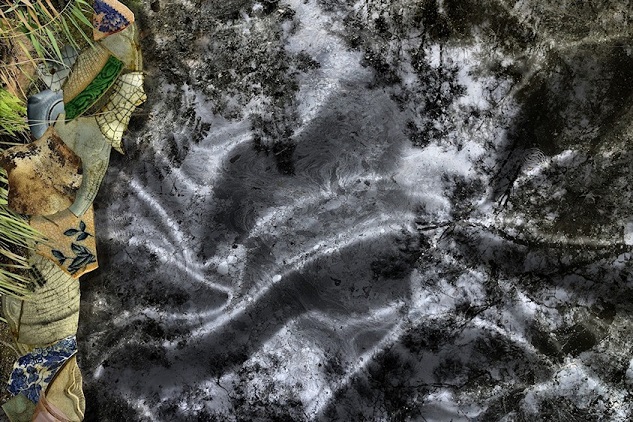 Broken Shore (2017) recreates a pondís edge with crockery shards in lieu of moss covered rocks and a film of oil covering the water like satin fabric, a toxic lure. It is part of my ongoing Rusted Beach series.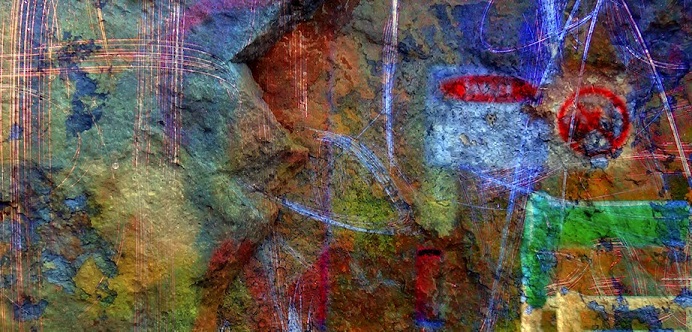 Bus Stop Abstract (2017) This is an ode to my bus stop, where I spend a lot of time waiting. Images of the bus shed, a transformer and abandoned trolley are superimposed on Sydney Basin sandstone.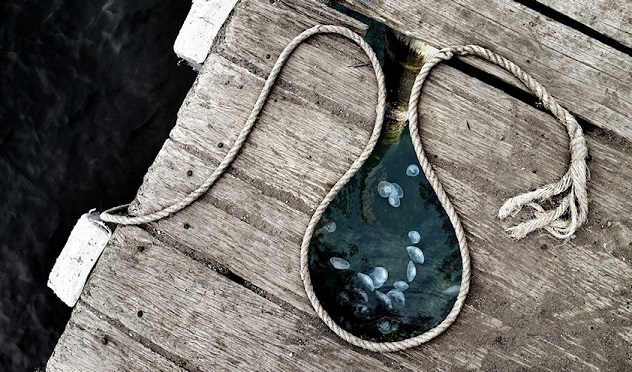 Capture (2017) In this new series, I use a tie-up rope to create windows to biomes of my imagination beneath the wharf.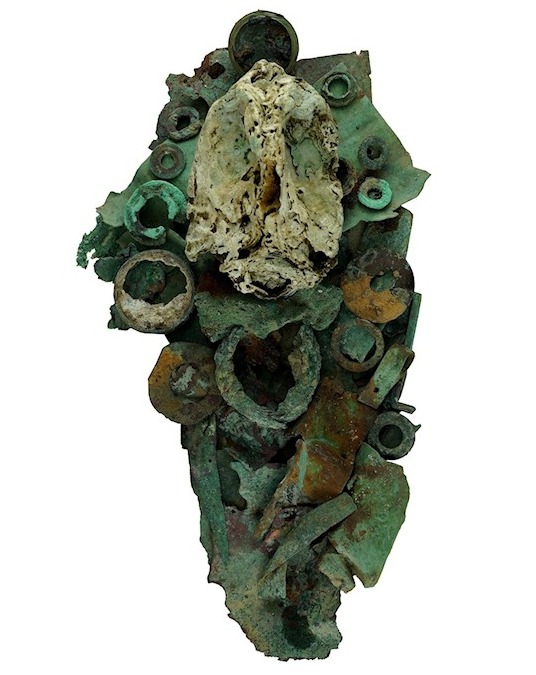 Funerary Work (2017) is composed of patinated metal pieces arranged as mummy wrapping and the skull of a double oyster shell, the death of our oceans. It is another work in my Rusted Beach series.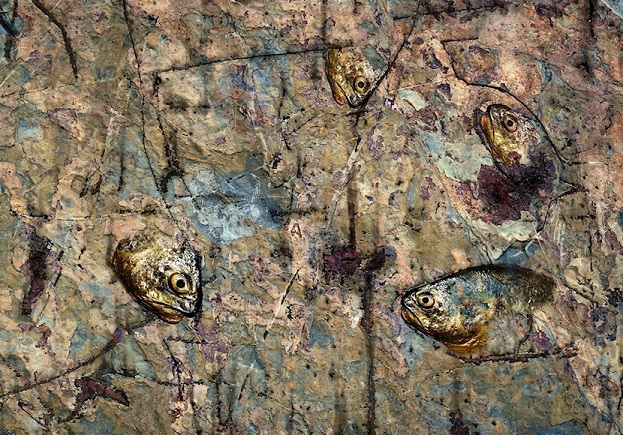 Gold Fish (2017) are caught in the fatal thicket of the many nets, lines and lures that choke the seas.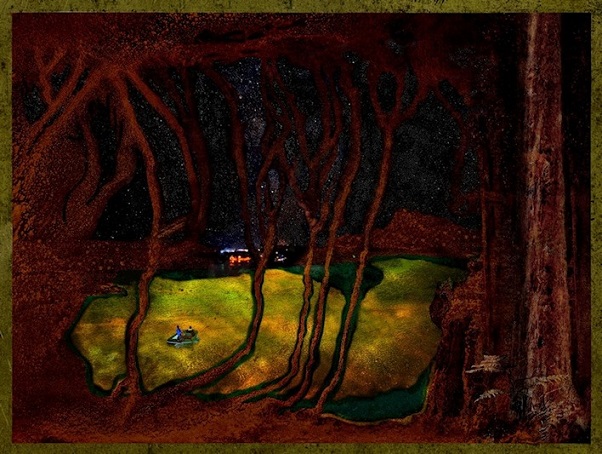 Iron Seascape (2017) is the montage of a rusted iron sheet with a night water view where suburban lights give way to astronomical ones, another work in the Rusted Beach series.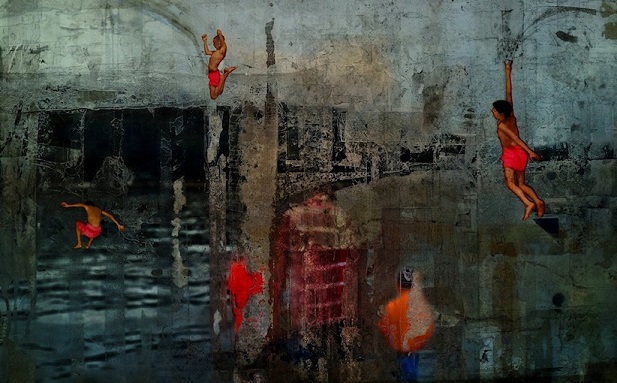 Jump for Joy (2017) The simple pleasure of jumping into Pittwater on a summer's day.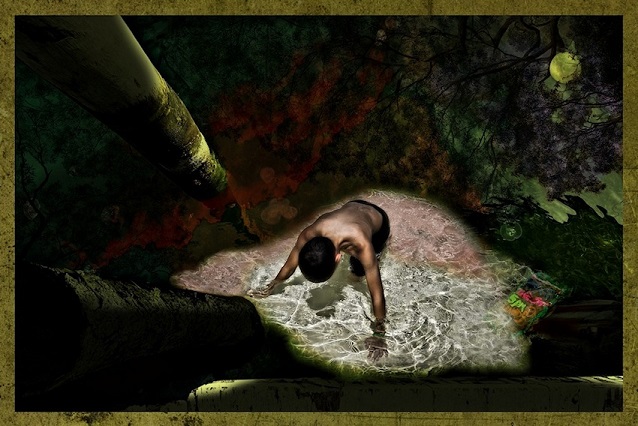 Midnight Swim (2017) And the simple pleasure of swimming in Pittwater on a summer's evening.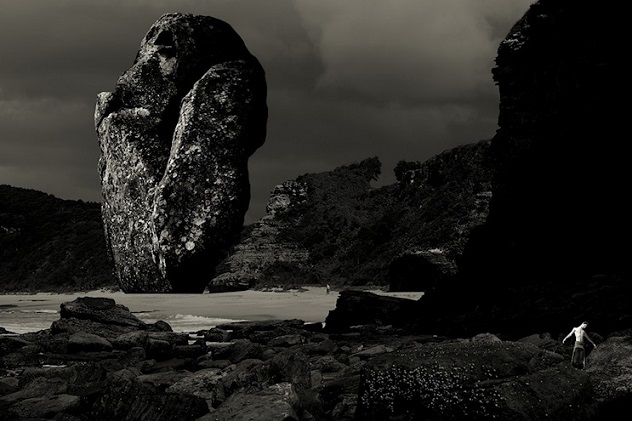 Monolith I (2017)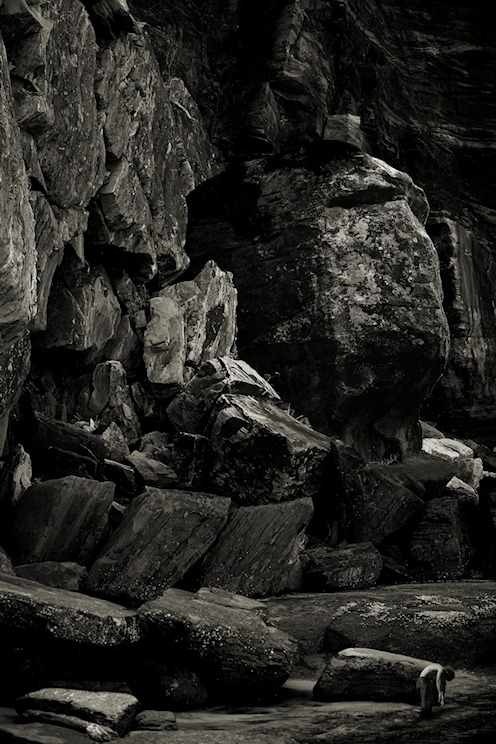 Monolith II (2017)


The two Monoliths are monochrome postcards from a past or future Turimetta Beach. The singularity of tone homogenises all elements in the photographs, making the real and the superimposed indistinguishable from each other and imparting a surreality, as in the way we visualised places when we only had drawings to go by.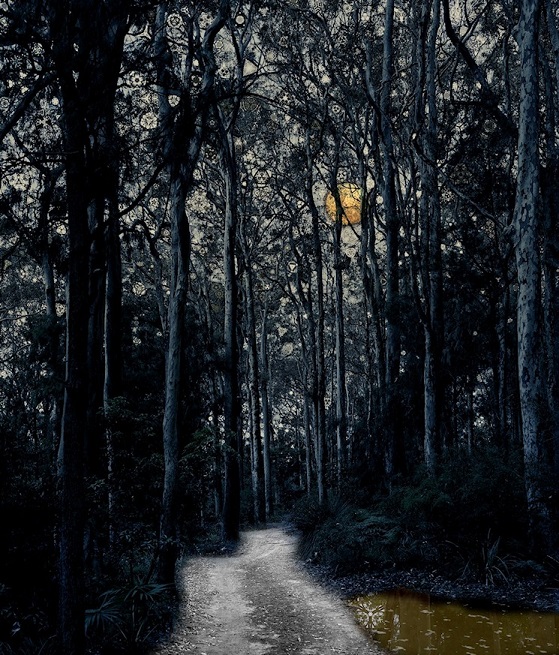 My Cathedral (2017) The stained glass rendering of tree branches in this work celebrates the new religion of environmentalism.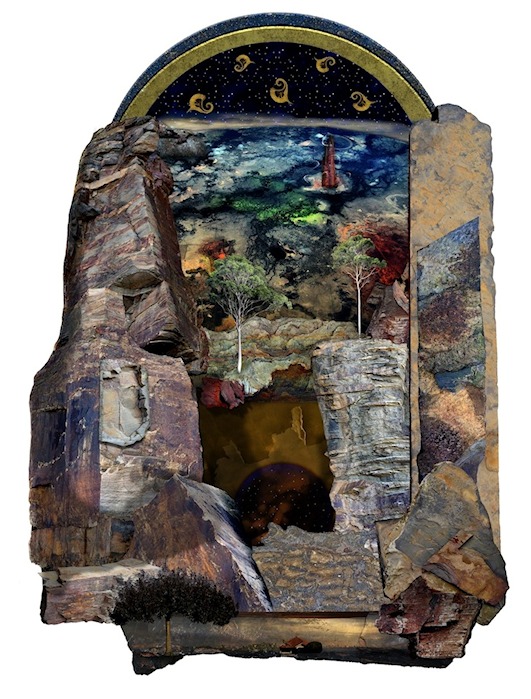 Red Fire, Green Fire (2017) This is an imaginary landscape, the red of natural fire juxtaposed with the green fire of street lights of human settlement.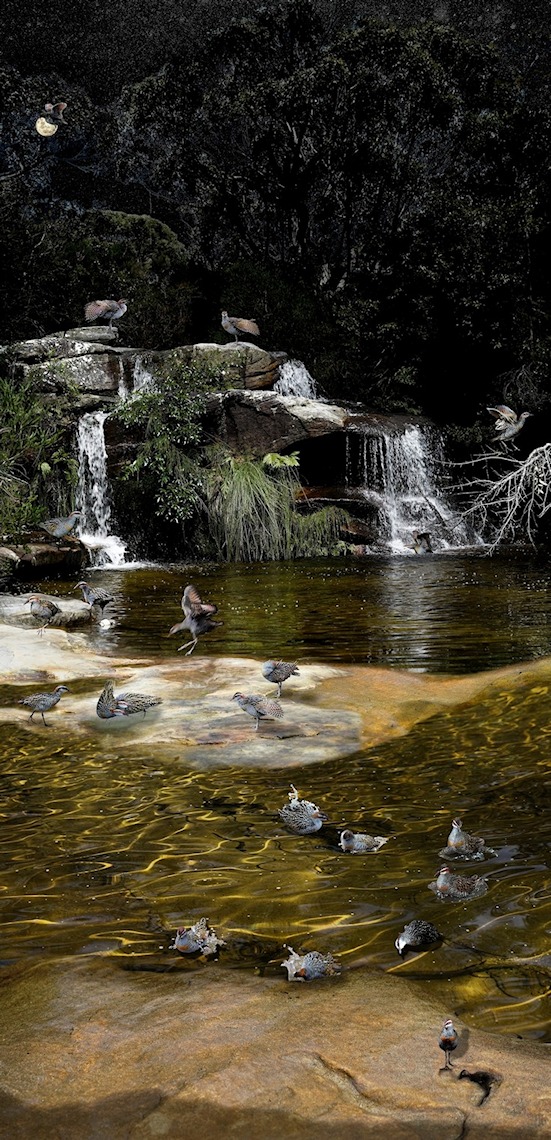 The Yabby Ponds (2017) A flock of buff banded rails common to Scotland Island is transposed to the Yabby Ponds in Ku-ring-gai Chase.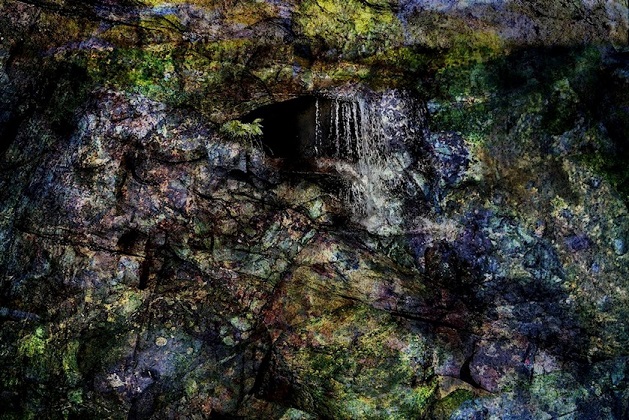 Wellspring (2017) The hope-filled certainty of a photographic waterfall appears from an uncertain understory of abstracted forms.