NEW WORK FOR ART & SOUL COLLECTIVE INC GALLERY SEAFORTH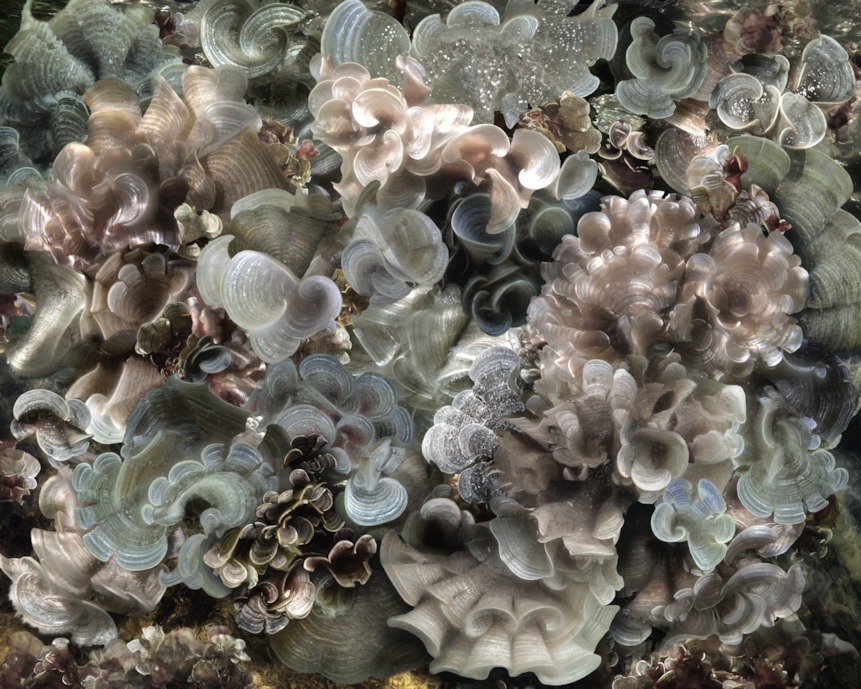 "Padinas (2018)" was shown in conjunction with the Annual Art Muster of Art & Soul Collective Inc Seaforth from 29 August to 23 September 2018.

Padinas are marine algae found in Pittwater. They flourish on the jetties and pontoons and range in colour from white with lavender and yellow overtones to dark red. They resemble underwater flowers, quavering in the sea with their trumpet shapes and scalloped gossamer edges. This work is a compilation of various padinas Iíve photographed over the years. Each summer I snorkel these waters to gather images. Hidden just under the dark surface, these beautiful forms emerge. This work has the quality of a floral painting which is why Iíve chosen to present it on digital canvas rather than archival rag. Padinas is part of an ongoing body of work that uses the Pittwater landscape as its iconography.