EUNICE McALLISTER - 2014
- KEEPING COMPANY WITH THE COLLECTION AND OTHER NEW WORK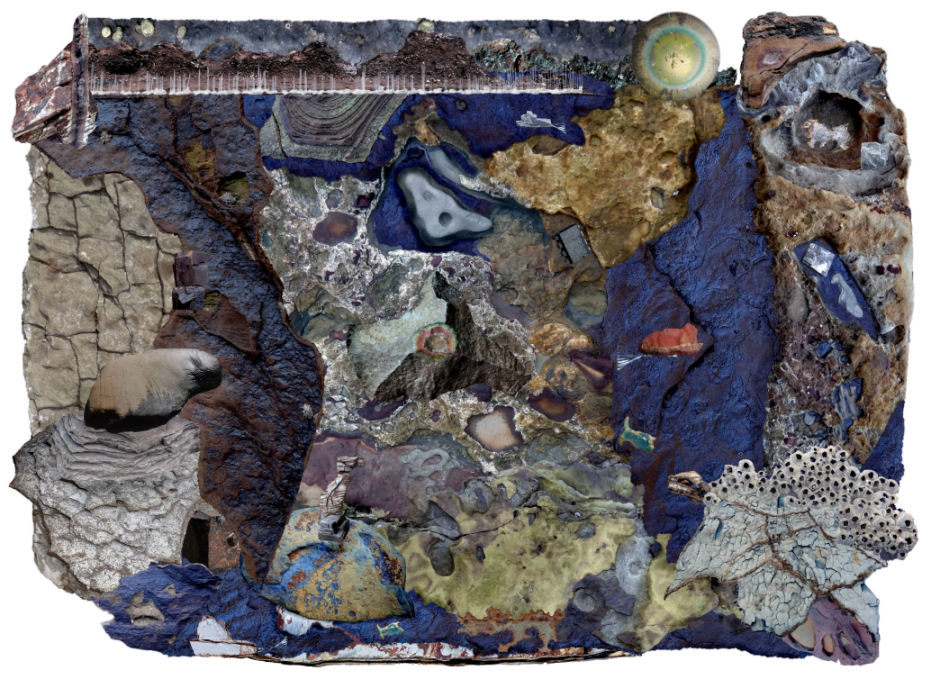 "Plate Commemorating the Sea Lion's Visit to Pittwater (2013)" is one of a series of works that I have made using the geology of Turimetta Head and Pittwater. It will be shown in November at the Manly Art Gallery & Museum as part of the group show "Keeping Company with the Collection".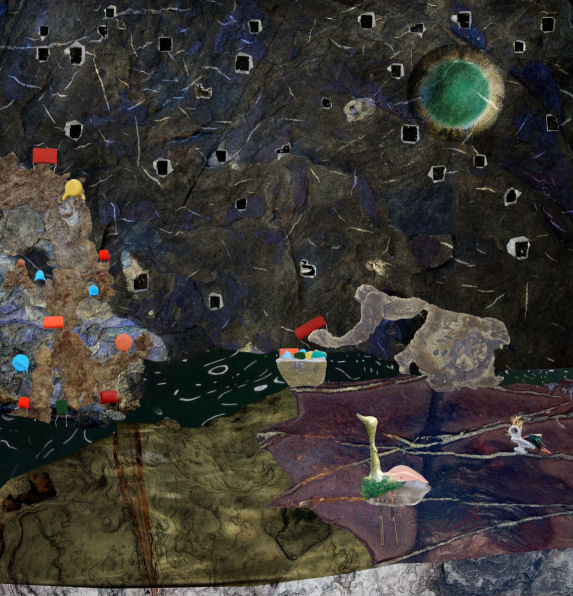 "My Digital Garden" uses computer capacitors in a self-portrait that describes my relationship with my artistic medium, the computer. The work then becomes the nexus of the machine integrating itself with the work it produces.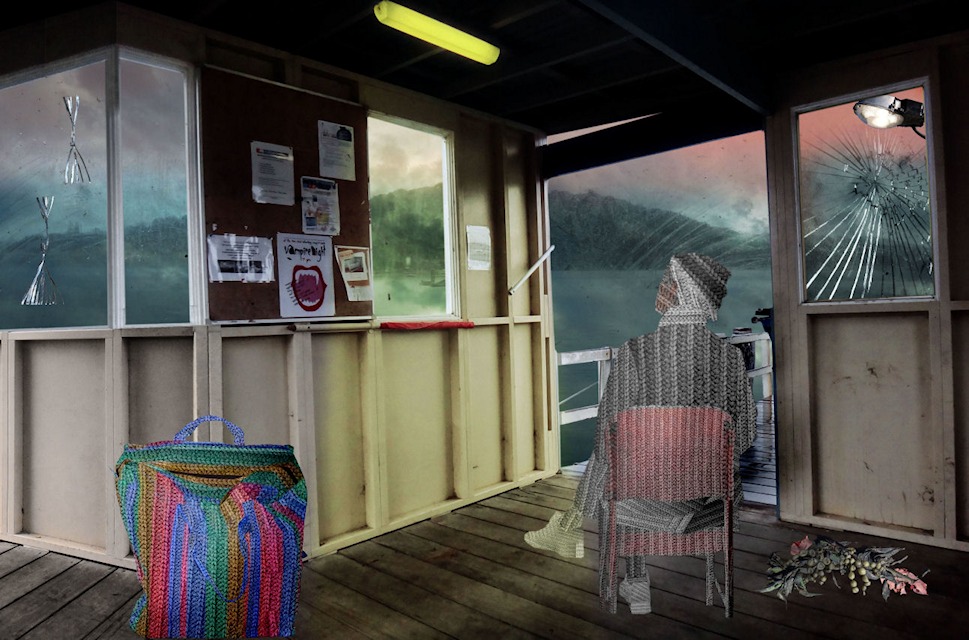 This is a self-portrait in a Pittwater ferry shed with my evacuation bag as bushfire threatens in the background.