EUNICE McALLISTER


email: emc87994@bigpond.net.au
PO Box 11, Church Point NSW 2105



USBs containing 300DPI TIFF files of the images are available for sale at $500 each image, total price payable in advance.

Generally, I can arrange prints to be made within a week or two on payment of a 25% deposit

payable by cash, cheque or money order.

Prices are approximate:

A3 - $200 A2 - $250 A1 - $300 A0 - POA





Copies of "Between the Trees: Scotland Island Illuminations" are $150 (hardcover) and $100 (softcover). Please allow 4 weeks for delivery.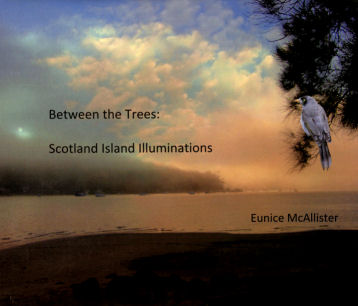 Between the Trees: Scotland Island Illuminations (2011)